There is just something about shooting as our ancestors did that captivates the interest and generates a rewarding enthusiasm from the individuals who try it!
With the deregulation of "antique firearms" under the Firearms Control Act, 2000 (Act 60 of 2000), muzzle loading firearms are becoming very popular. There are two main common systems by which they operate, either flintlock or percussion. The flintlock was the earlier of the two systems, being overtaken by the more stable and consistent ignition system, the percussion system in the early 1820s.
Parts of the percussion pistol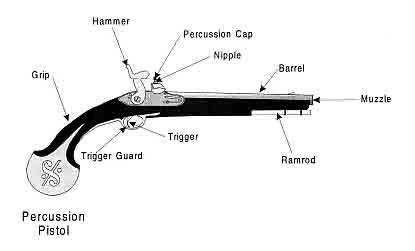 How to load a Muzzle loader
Here is a diagrammatic representation on the process involved in loading a muzzle loader. Please note that this DOES NOT contain precise information and we urge you to come and see us and attend one of our clinics where experts will not only explain, inform and advise you of the different systems, calibres, loads and options available, but answer your many questions.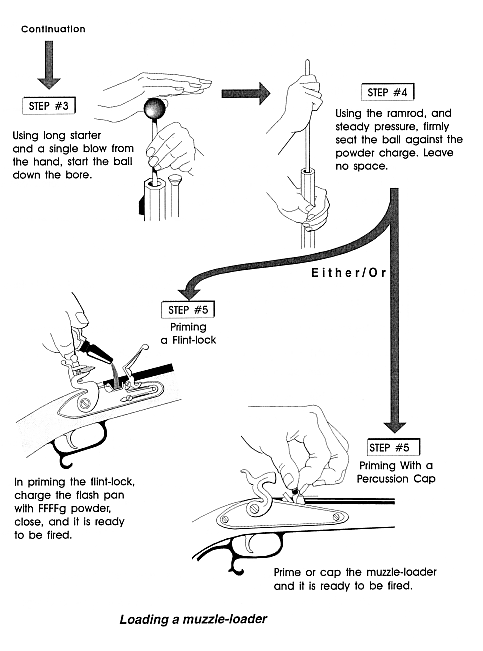 (with acknowledgement to the Department of Justice Canada)