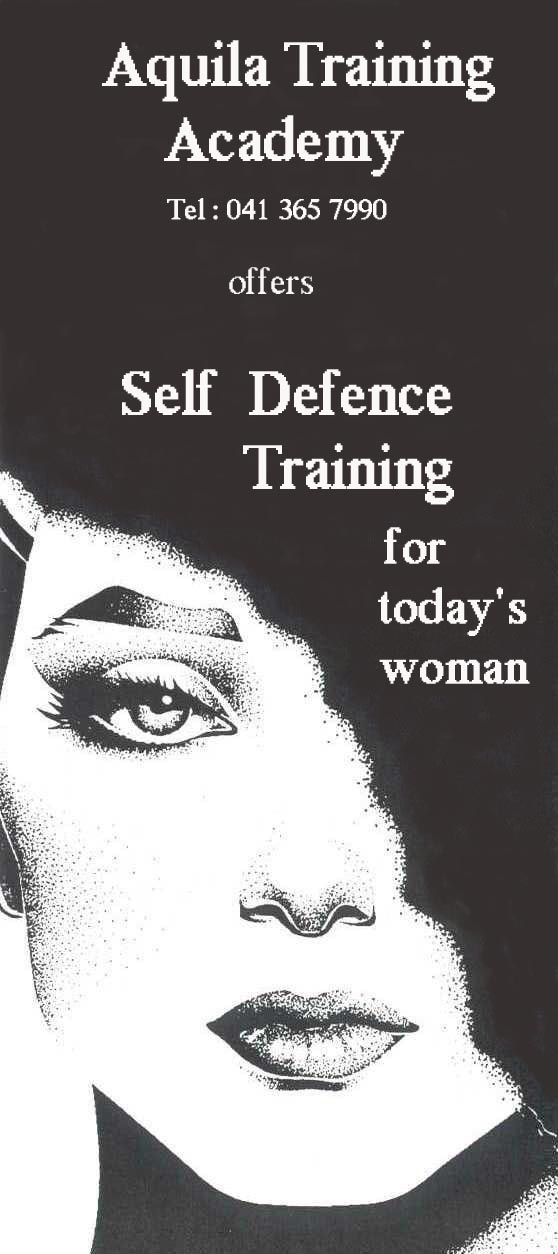 Many years ago, we became conscious of the need to develop training tailored to the needs of the modern woman in her role as executive business person, home maker, wife and mother to children and the family breadwinner.
Here is our rationale and philosophy behind the training that has been developed for you as a most important group with specialised needs:
Introduction
In order for us to prepare you as a woman, for many threatening situations which could arise at any time and in a variety of environments (venues) that you find that you need to go on a daily or even an occasional basis, where by visiting these places your well being might be compromised, it our intention to refocus you on prioritizing your personal safety and bring certain often overlooked and important issues to your attention.
Our objective is simply
to

show that you as today's modern woman

, dressed for success and possibly wearing restrictive clothing and footwear as you go about your daily activities,

are able to look after yourself in an aggressive situation or threatening confrontation with the proper training

;
to

encourage you not to be intimidated by fear

of criminal intervention into dressing down to avoid possible attacks on the street,

but to understand both the limitations and strengths that you have or can create

;
to

demonstrate to you

the difference between presumption

(either

"nothing like that will ever happen to me

" or

"just let them try that and we'll see who comes off worst!"

)

and being properly prepared

; and
to

move you from living as a prisoner to fear

by modifying your lifestyle like cutting your nails short in order to be able to handle some form of weapon, or even refusing to wear jewelry, such as earrings, bracelets, necklaces, watches, etc. in order not to be targeted when going out,

to a position of confident empowerment

.
The concept is to move you, the modern day woman, from a position of either presumption or paranoia to one of properly well considered and planned preparation to ensure your survival with the least amount of physical, emotional, financial or any other damage. Such damage may result from personal harassment, vicious spousal or criminal attack, the aftermath of trauma suffered and even interrogation by the police and having to appear in court as a victim.
Click here for information on defence course